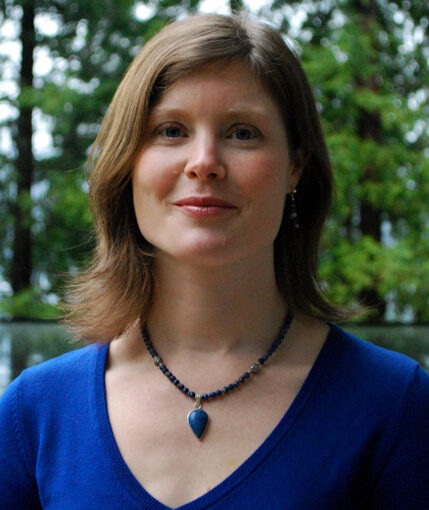 2022 Keynote Speaker: Jaime Webbe
President & CEO / United Nations Associations in Canada
Jaime Webbe (she/her) recently returned to Canada after postings in Denmark, Kenya and the US and is pleased to take up the role of President and CEO of the United Nations Association in Canada. Jaime brings more than two decades of experience delivering innovative solutions in sustainability around the world. In senior roles with the United Nations and World Bank, among others, Jaime has a proven track record of leading international negotiations and building strategic partnerships towards implementation of the Sustainable Development Goals.
Jaime's experience ranges from nature-based climate solutions, urban resilience and biodiversity conservation, to mobilizing climate finance and engaging Africa's education sector in delivering education for sustainable development. Jaime complements her technical know-how with an ability to convene stakeholders to find smart solutions in meeting the world's changing challenges

Each organization will host a table with a Table Captain that shares information about themselves, their organization, and available opportunities to attendees. Attendees will have the opportunity to network with organizations throughout the event.
A Keynote Speaker will be featured, and breakfast buffet will be provided.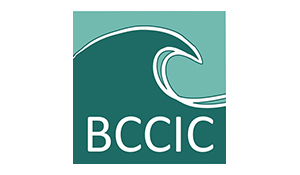 British Columbia Council for International Cooperation
Table Captain (To be announced)
The British Columbia Council for International Cooperation (BCCIC) is a network that engages in sustainable development and social justice issues. BCCIC's membership is made up of individuals, international development organizations and civil society organizations in British Columbia, Canada. In addition to working with and developing capacity for our membership, we focus on promoting and supporting the implementation of the United Nations Sustainable Development Goals (SDGs), both locally and globally.  BCCIC aims to increase awareness and engage the Canadian public, as global citizens, in development and key global issues in support of the SDGs, Canada's Feminist International Assistance Policy (FIAP) and Canada's Policy for Civil Society Partnerships.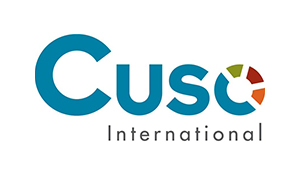 Cuso International
Table Captain: Tina Sweeney
Cuso International is a Canadian not-for-profit organization focused on ending poverty and inequality. We work on today's most important development issues by connecting global communities in need with the skills they need to create lasting change. And we've been doing this for 60 years. How? Through education, empowerment, and an enabling environment. Our skilled volunteers and staff work with hundreds of local partners around the world to advance gender equality, enrich the lives of women and girls, and improve economic opportunities for vulnerable and marginalized communities.
After volunteer trips to Tanzania East Africa and Dharamsala North India, working in child development services, Tina found meaning in proximity and that closeness voiced a new narrative and a career transition from the private sector into community engagement and international development. "I am passionate about engaging Canadian's to better understand how they can contribute their knowledge and talents to help our most vulnerable."
For the past 7 years Tina has been part of Cuso International's communications and marketing team. She creates spaces to strengthen global citizenship and social inclusion while amplifying the voices and stories of those around the world.
Tina is an executive board member of the Canadian International Council (CIC) Toronto branch and a member of The Program Advisory Committee for the International Development program at Centennial College. In 2019 Tina was awarded Canada's 100 Black Women to Watch by the Canada International Black Women Event.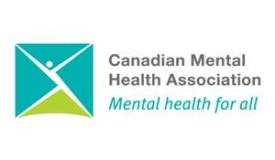 Canadian Mental Health Association
Table Captain (To be announced)
Founded in 1918, the Canadian Mental Health Association (CMHA) is a national charity that helps maintain and improve mental health for all Canadians. As the nation-wide leader and champion for mental health, CMHA promotes the mental health of all and supports the resilience and recovery of people experiencing mental illness.
In BC, mental health, substance use and addictive behaviour are within the scope of the organization. Through our family of over 100 local, provincial and national locations across Canada, CMHA provides a wide range of innovative services and supports tailored to and in partnership with our communities. Mental health begins where you live, learn, work and play. Together, we are making a difference.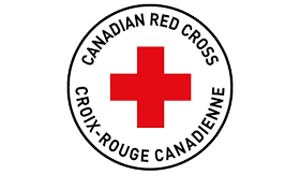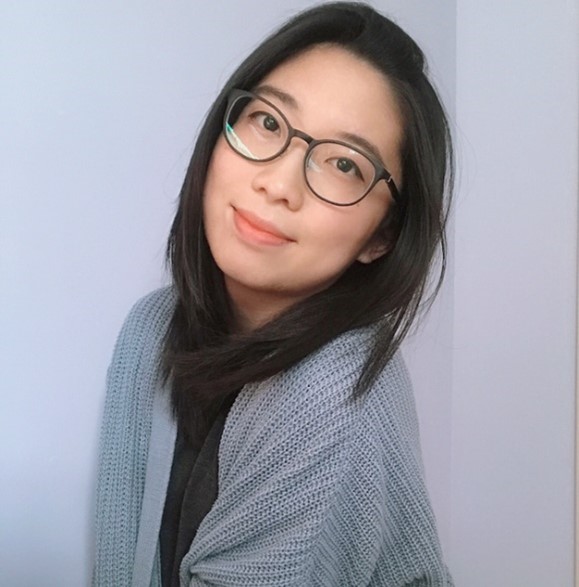 Canadian Red Cross
Table Captain: Jessie Ching
The Canadian Red Cross Society is part of the largest humanitarian network in the world, the International Red Cross and Red Crescent Movement. This network includes the International Committee of the Red Cross (ICRC), the International Federation of Red Cross and Red Crescent Societies (Federation) and 192 National Red Cross and Red Crescent Societies dedicated to improving the situation of the most vulnerable throughout the world.
Jessie is a non-profit professional with expertise in volunteer and community engagement. She holds a BBA Honours concentrating in Human Resources Management and International Business with a minor in Communications from Simon Fraser University. As an individual dedicated in giving back to the community and helping people, Jessie began her journey with the Canadian Red Cross back in 2018 as a volunteer before becoming a Coordinator of the Volunteer Experience and Engagement team in 2020. In her current role, Jessie conducts community outreach and engagement, coordinates recruitment of volunteers, and supports the programs and services offered. Jessie strives to further the mission of the Canadian Red Cross help people and communities in Canada and around the world in times of need and support them in strengthening their resilience.
Girl Guides Canada
Table Captain (To be announced)
Girl Guides is a catalyst for girls empowering girls. We provide girls age 5-17 with the opportunity to try new experiences, challenge themselves and build their confidence, all within a safe environment. Our volunteers help deliver a unique program that encourages girls to build life skills in outdoor adventure, financial literacy, mental health, advocacy and more. Together, we're building a better world, by girls.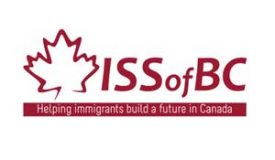 Immigrant Services Society of BC
Table Captain (To be announced)
ISS of BC are a non-profit organization that serves the settlement and integration needs of immigrants, refugees and new Canadians from all over the world. Since 1972, ISS of BC have been providing a variety of support services for immigrants and refugees to help them get settled, find careers and learn all they need to know about starting their new lives in Canada. Through our dedicated staff, volunteers and community partners, we provide settlement, education and employment services for over 25,000 clients every year.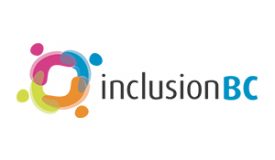 Inclusion BC
Table Captain (To be announced)
Inclusion BC is a non-profit provincial organization that advocates for the rights and opportunities of people with intellectual disabilities and their families. We are a federation of members that include people with intellectual disabilities, their families and organizations that serve them.
Inclusion BC is a federation working with partners to build community and to enhance the lives of children, youth, adults with intellectual and developmental disabilities, and their families by building awareness, inspiring action and advancing rights, responsibilities and social justice.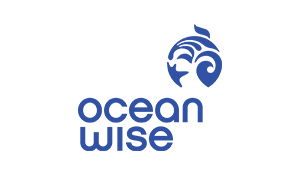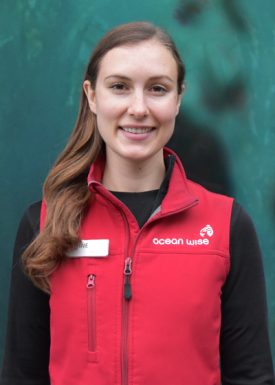 Oceanwise
Table Captain: Daphne Austin
Ocean Wise is a nonprofit organization whose mission is to empower communities and individuals to take action to protect and restore our world's oceans.
Ocean Wise has been an ocean champion for 50 years. From humble beginnings in Vancouver in 1951, we have grown into a global environmental charity that addresses overfishing, ocean pollution and climate change.
Daphne Austin is the Online Specialist for Online Learning and Ocean Literacy with Ocean Wise. Through online engagement, she helps others connect with the ocean through live programming, youth dialogues and more. With a Bachelor of Science in a combined major of oceanography and biology from the University of British Columbia, she has worked to communicate environmental awareness through Patagonia, the Vancouver Aquarium, Ocean Wise and more. She has connected Canadians to their shorelines across mainland provinces with Ocean Wise's AquaVan tour bringingthe ocean to landlocked communities. Daphne grew up exploring the outdoors of the Pacific Northwest around Seattle, WA, and is passionate about inspiring others to make positive choices for our ocean."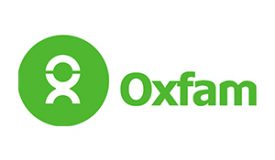 Oxfam
Table Captain (To be announced)
Oxfam Canada is an affiliate of the international Oxfam Confederation networked in more than 90 countries as part of a global movement for change.
Our mission is to build lasting solutions to poverty and injustice with a focus on improving the lives and promoting the rights of women and girls. We work directly with communities, partners and women's rights organizations to challenge the systems that perpetuate inequality and keep people poor. Together we seek to influence those in power to ensure that women trapped in poverty have a say in the critical decisions that affect them, their families and entire communities. That's why we believe that ending global poverty begins with women's rights.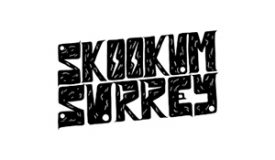 Skookum Surrey
Table Captain (To be announced)
With a strong leadership, powerful methodologies, and a brave community, Skookum Lab has developed new ways to address Indigenous child and youth poverty in Surrey.
While almost half of Surrey's Indigenous population is under 25 years old, 37% Indigenous children and youth live in poverty in Surrey. Convened by the SUILC, Skookum Lab puts Indigenous wisdom at the centre of its approach to tackle Indigenous child and youth poverty.
OUR GOAL is to make Surrey a great place for Indigenous children and youth!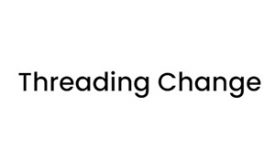 Threading Change
Table Captain (To be announced)
Threading Change is a youth-led, justice-oriented global organization created to address the systemic injustices and inequities that persist in the global fashion industry today.
Our mission and vision are rooted in intersectionality, through the belief that fashion is an extremely complex issue that must be examined from every angle. We value never looking at fashion through a singular lens. Instead, addressing problems with multi-sectoral and intersectional solutions.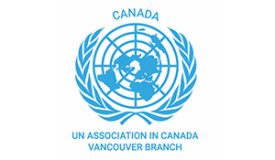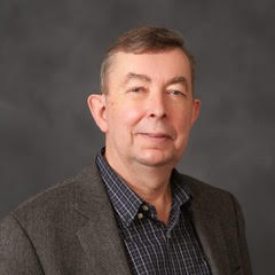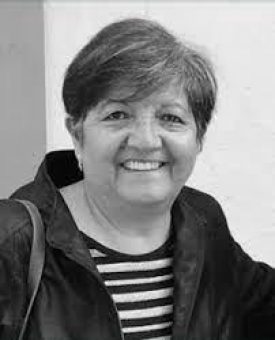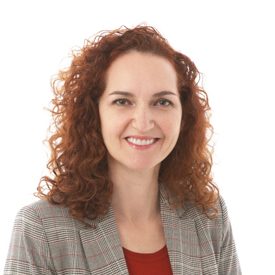 United Nations Associations in Canada - Vancouver
Table Captain: George Somerwill, Nora Sahatciu, Rosio Godomar
UNAC-V aims to inform, inspire and engage with people in Metro Vancouver through local partnerships, to accomplish the vital work of the UN. Some of the many issues UNAC-V addresses, include poverty, gender inequalities, human rights, cross-cultural understanding, environmental degradation and threats to peace and security. This is all brought together under the umbrella of the UN Sustainable Development Goals (SDGs). Our affairs are guided by our volunteer Board of Directors, who are responsible for advising local policy decisions, planning and implementing activities, and the management of general branch operations.
FORMER DIRECTOR OF COMMUNICATIONS
George is as Canadian former United Nations staff member who worked for the Department of Peacekeeping Operations (DPKO) in a number of peacekeeping and other UN operational areas from 1996-2011. His work took him to Angola, Iraq (the Oil-for-Food Program), Pakistan (with UNICEF), Ethiopia, Eritrea, Sudan and Liberia. George has a MA in Post-conflict Reconstruction and Development in York U, UK.
George started his career in the BBC Africa service and the CBC (As it Happens). As a journalist and producer, he travelled frequently to some of the world's worst trouble spots, including Ethiopia and Somalia.  He also worked for CIDA and CARE Canada in Ottawa and Africa (Kenia and Zimbabwe) in communications and fundraising programming. He is currently an honorary member and past-President of the Vancouver Board of the UN Association in Canada (UNAC) and was on the board of MOSAIC, a Vancouver-based immigrant service organization, from 2015-2021.
Nora is a development practitioner with project management and sustainable development experience. Currently, she serves as a Sustainable Development Officer with the UN Regional Development Coordination Office for Europe and Central Asia, in Istanbul, Turkey. Prior to that she served as the Head of the UN Resident Coordinator's Office in Kosovo; a Project Manager with UNDP, UNOPS and World Vision International; Deputy Director of Center for Conflict Management-Partners Kosova as well as a consultant on sustainable development for different UN organizations globally and civil society (BCCIC) in Canada.

Nora worked in Western Balkans countries, Central Asia, Latin America, and Canada managing and facilitating strategic policy work in the humanitarian, peace-building and transitioning context, for institutions wishing to advance national and global development agendas.

Nora holds a Master's Degree in Economy of Culture from University of Rome, Tor Vergata, Italy; Specializations in Gender and sexuality studies from Dartmouth College, US and in Mediation from Partners for Democratic Change US/Kosovo; and a Master's in Architecture from University of Prishtina, Kosovo.

Nora serves as a Co-Vice Chair of the UN Association Canada, Vancouver; a Founder/Board Member of a family philanthropic "Foundation Salih and Isa Nushi" in Kosovo; and a Member of the Association of Kosovo Architects.
Rosio was born in Peru and now, lives in Vancouver. She is a nutritionist and keen amateur photographer; She has worked with the UN World Food Program (WFP) for more than 20 years in humanitarian and emergency programs in Africa (Equatorial Guinea, Angola, Sudan, Ethiopia and Liberia) and the Middle East (Iraq) as well as South Asia (Pakistan and Afghanistan). She has studied nutrition in Peru and Germany and has an MSc in Human Nutrition from the Federal University of Rio da Janeiro, Brazil.
In 2013 Rosio started the "Educate Girls Network" ( EGN) – initiative to sponsor girl students from underprivileged rural families in Liberia, West Africa to complete their higher education and become educators (https://educategirlsnetwork.org/) . This initiative was created based on the challenges facing African girls who want a higher education.
From 2011 to 2017 Rosio worked as a food service supervisor with Fraser Health. Currently she is doing a volunteer job as mentor with MOSAIC Workplace Connections Program in Vancouver, supporting new immigrants and refugees in BC,. Rosio also volunteers with the United Nations Association in Canada (UNAC), Vancouver branch.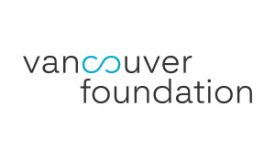 Vancouver Foundation
Table Captain (To be announced)
Vancouver Foundation is Community Inspired. We connect the generosity of donors with the energy, ideas and time of people in the community. Together, we've been making meaningful and lasting impacts in neighborhoods and communities since 1943. We work with individuals, corporations and charitable agencies to create permanent endowment funds and then use the income to support thousands of charities. The original capital is endowed so that it generates income in perpetuity.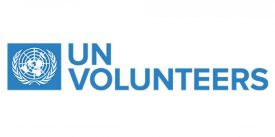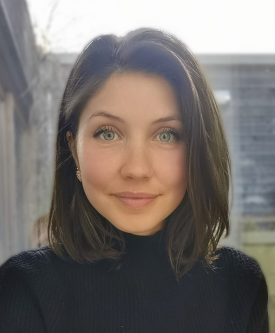 United Nations Volunteers
Table Captain: Aliénor Béjannin
The United Nations Volunteers (UNV) programme contributes to peace and development through volunteerism worldwide. We work with partners to integrate qualified, highly motivated and well supported UN Volunteers into development programming and promote the value and global recognition of volunteerism. UNV is administered by the United Nations Development Programme (UNDP) and reports to the UNDP/UNFPA/UNOPS Executive Board. Read more about the added value of UNV, UN Volunteers and volunteerism.
Alienor first joined the UN as an intern in 2018 to support the communications of the Unstereotype Alliance at UN Women HQ, an initiative to end harmful stereotypes in advertising. She later assisted the Civil Society Division as a consultant during the event CSW63.

Prior to joining UN Women Albania as a UN Youth Volunteer in Programme Management and Coordination in 2021, Aliénor worked in advocacy and strategic development with civil society organisations. She coordinated efforts with Canadian elected officials to reflect on international human rights issues, notably pertaining to the Middle East.

In 2019, she conducted the expansion of Girls Who Code's program in Canada to engage more girls in STEM careers, with a focus on marginalized groups.

Aliénor holds a bachelor's degree in International Relations and a master's degree in Political Science and Gender Studies from the University of Montreal (UdeM) and the University of Quebec in Montreal (UQAM) respectively. She speaks French, English, and Spanish.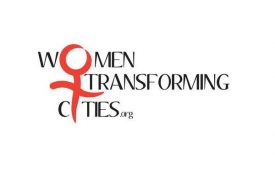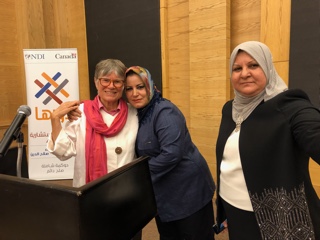 Women Transforming Cities
Table Captain (To be announced)
The WTC community speaks up on city issues, builds the capacity of all women and girls to engage in the civic process, runs local campaigns, conducts research and runs initiatives driven by our vision to live in cities where all self-identified women and girls, in all their diversity, have real social, economic and political power.
Our work focuses on fighting alongside all women and girls, including trans women, and anyone facing gender oppression.
Ellen Woodsworth is the founder of Women Transforming Cities International Society and Co-Chairperson. She works to make cities work for self identified women and girls all over the world from local neighbourhoods to global gatherings like UN Habitat 3. She thinks that women and girls work for cities but cities don't work for women and girls. She believes cities must put a gendered intersectional lens and use disaggregated data on policies, programmes, budgets, funding, staffing and governance in order to create women-friendly cities. 
Ellen is an international speaker and urban consultant on gender and intersectional planning. She is a former Vancouver City Councillor and was their representative on the Executive of Union of B.C. Municipalities and the Lower Mainland Treaty Advisory Committee. Ellen provides workshops for cities and NGO's using "Advancing Equity and Inclusion a Guide for Municipalities". She spoke at the UN Habitat 3 conferences in Prague and in Quito and at the Smart Sustainable Cities conference in Montevideo, Uruguay as well as participating in the Office of the High Commissioner on Human Rights meeting about the "Right to the City" and housing. She also spoke at WUF 9 in Kuala Lumpur and moderated the Women Transforming Cities launch of the Women Friendly Cities Challenge an online library of wise practices tied to the SDG's, CEDAW and NUA. She spoke at WUF 10 on LGTBQI2S issues in Abu Dhabi and been a consultant to UN Habitat on LGTBQi2S issues. She is coordinating the Hot Pink Municipal Campaign, which focuses on 11 issues that could make cities women-friendly. She gives talks on how to put a gendered intersectional lens on everything from climate change, housing, transit, electoral reform and COVID 19. 
At work in Erbil, Turkey at HERSTORY Conference.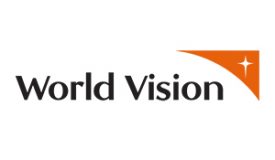 World Vision
Table Captain (To be announced)
World Vision Canada is a Christian relief, development, and advocacy organization working to create lasting change in the lives of children, families, and communities to overcome poverty and injustice. Based in Mississauga, Ontario, World Vision Canada is the largest private relief and development agency in Canada. It is a part of the World Vision Partnership led by World Vision International.