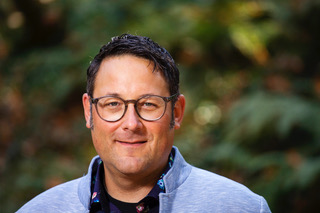 2023 Keynote Speaker: Dr. Ian Mauro
Executive Director of the Pacific Institute for Climate SolutionS
Dr. Ian Mauro is the Executive Director of the Pacific Institute for Climate Solutions and Professor of Environmental Studies at the University of Victoria.
He is the former executive director of the Prairie Climate Centre at the University of Winnipeg, has developed community-based climate projects from coast to coast to coast, and led the creation of the Climate Atlas of Canada which showcases much of this work and holistically combines the visual arts and storytelling with natural, social, and health sciences.
As a scientist and filmmaker, Mauro's research and communication projects explore climate science, society and sustainability, and the vital role of local and Indigenous knowledges. He is committed to community-based and Indigenous led participatory approaches and has worked with First Nations, Métis, and Inuit communities and organizations for many years and across many territories.
He has developed numerous, award-winning climate-change initiatives, including Qapirangajuq: Inuit Knowledge and Climate Change, which he co-directed with acclaimed Inuk filmmaker Zacharias Kunuk as part of his postdoctoral work at UVic. He also directed Beyond Climate, a feature film about climate change in BC, narrated by David Suzuki.
Mauro holds a Bachelor of Science in Environmental Science and a PhD in Geography, and studied as a post-doctoral fellow in the School of Environmental Studies at UVic. He is a former Canada Research Chair of Human Dimensions of Environmental Change at Mount Allison University, a Fellow of the Royal Society of Canada's College of New Scholars, Artists and Scientists, and an Apple Distinguished Educator. He has served on expert panels related to food security, energy issues and climate change across Canada.
Mauro is a husband and father and his climate action strives for a safe and livable planet for all future generations.
LEARN MORE ABOUT DR. MAURO:
https://www.uvic.ca/news/topics/2022+pics-executive-director+media-release
https://www.cbc.ca/listen/live-radio/1-43-north-by-northwest/clip/15943426-environmental-scientist-ian-mauro
More 2023 TGLL Table Captains will be announced soon.
Each organization will host a table with a Table Captain that shares information about themselves, their organization, and available opportunities to attendees. Attendees will have the opportunity to network with organizations throughout the event.
A Keynote Speaker will be featured, and breakfast buffet will be provided.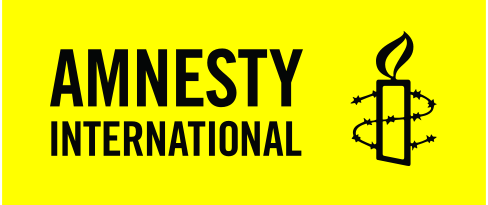 Amnesty International Canada
We are a global movement of people fighting injustice and promoting human rights. Members of Amnesty International in Canada campaign on human rights in the Americas and in a number of other countries where the actions of the Canadian government and of Canadians can have the greatest impact.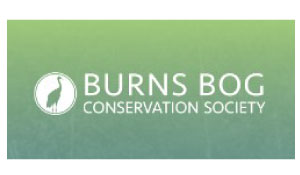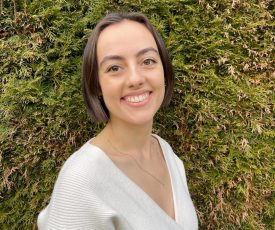 Burns Bog Conservation Society
Table Captain: Nicola Jurinovic
Nicola Jurinovic grew up on the unceded territory of the scəw̓aθən (Tsawwassen), xʷməθkʷəy̓əm (Musqueam), and other Coast Salish Peoples. She credits childhood days spent in her grandparents' garden, hands in the dirt, for her love of outdoor exploration and her fascination with soil science. In 2022, she graduated with a BSc in Agricultural and Environmental Sciences from McGill University. With experience in academic research at Agriculture and Agri-Food Canada, doing agronomic field work and delivering educational workshops to youth, she is uniquely positioned to implement thoughtful programming in her role as Environmental Programming Coordinator at the Burns Bog Conservation Society. Nicola is new to the non-profit space and recognizes how much knowledge there is to be shared and absorbed. She is looking forward to connecting with youth and other non-profit leaders at TGLL 2023!
The Burns Bog Conservation Society (BBCS) is a non-profit organization that engages the community and stakeholders in the Lower Mainland area in conservation and habitat enhancement within Burns Bog and the Delta Nature Reserve. The Burns Bog is the largest protected raised bog in an urban area on the west coast of North America. As part of our core mission, the BBCS provides educational programming about local ecosystems and environmental issues through public tours, day camps and workshops. The BBCS creates volunteer opportunities for hands-on ecological restoration work, monitoring and citizen science research. As well, the organization informs the public on existing threats to the ecological functioning of the Burns Bog through public advocacy and outreach.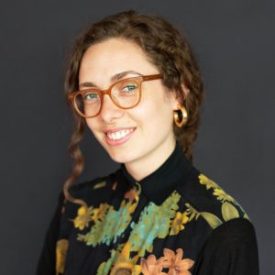 CityHive Vancouver
Table Captain: Olivia Shaw
Olivia Shaw, Civic Education in Schools Program Coordinator
Olivia is a passionate educator and community builder who places equity, authenticity, creativity, and care at the heart of her practice. She worked as an advocate for environmental justice and women's rights back in her hometown of Tiohtiá:ke/Montreal, the traditional territory of the Kanien'kehà:ka Nation, before heading westward to pursue a BSc. at UBC in food justice and sustainability. While maintaining a strong foothold in the local music scene of so-called Vancouver as a singer-songwriter and event programmer, Olivia obtained a Bachelor of Education and went on to teach all curriculum subjects across 3 inner-city Elementary schools in Burnaby and Vancouver, including Applied Design, Skills & Technology, and Music. She has created educational programming for the Museum of Anthropology and the Vancouver Symphony Orchestra, and is on the journey to develop CityHive's Civic Education In Schools Programs.
Olivia approaches the educational design process humbly, critically attuned to and ready to dismantle the power structures at play when approaching the topic of civics within a traditional classroom context. She is also extremely excited by the transformative possibilities this kind of programming can offer youth when done through a collaborative and decolonial lens in consultation with community partners, stakeholders, and knowledge-keepers. When not on the job, Olivia can be found organizing or attending local music shows or exploring the landscape and foodscape of the city on foot or by bike.
CityHive's mission is to transform the way young people shape their cities and the civic processes that engage them. We envision cities where youth are actively involved in civic planning, shaping, and decision-making. A youth-engaged city is a resilient, sustainable, and livable city—not only for young people, but for all current and future generations.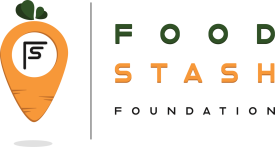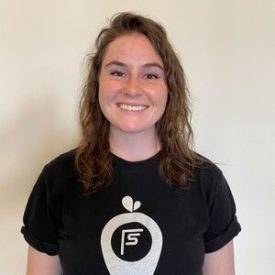 Food Stash Foundation
Table Captain: Maddie Hague & Heather Gerrie
Heather Gerrie – Community Engagement & Research Coordinator
Heather Gerrie is the Community Engagement & Research Coordinator at Food Stash Foundation. A neuroscientist by trade, Heather moved to Vancouver from Halifax to pursue her graduate studies at the University of British Columbia. While her MSc is what initially brought her to the west coast, the mountains and vibrant community are what has kept her here. Heather is a food nerd, avid reader, collector of new hobbies, and is happiest when camping.
Food Stash Foundation is a registered charity that was established in 2016 to prevent good food from going to waste and provide dignified food access. We currently rescue over 85,000 pounds of surplus perishable food per month from 21 local grocery stores and wholesalers. About 75% of this healthy food is delivered to 35 community-serving partner organizations, and the remainder is provided directly to community members through 120+ weekly Rescued Food Box home deliveries and a pay-what-you-feel Rescued Food Market that serves 130+ people per week.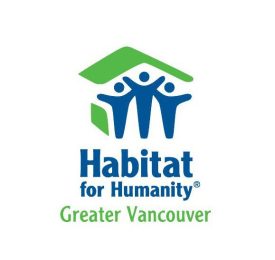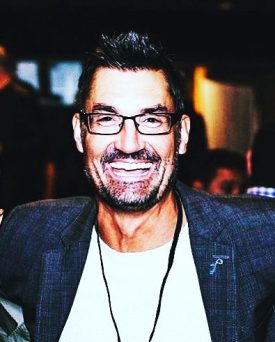 Mark Mahl is a former teacher, high performance volleyball coach and Athletic Director of a University. He transitioned into charitable non-profits 15 years ago with the MS Society, before Rick Hansen brought him to Vancouver 12 years ago. He has had the opportunity of starting two vulnerable youth charities from CRA inception, working as a Director for Prostate Cancer Canada, Terry Fox Cancer Research institute, and only employee to work for both Rick Hansen and the Fox family. Currently the Director of Philanthropy & Partnerships with Habitat for Humanity, Greater Vancouver, recently cultivating and stewarding the largest gift in Habitat for Humanity, Canada history of $5 million.
Mobilize volunteers and community partners in building affordable housing and promoting homeownership as a means to breaking the cycle of poverty.
Habitat for Humanity Greater Vancouver is one of 48 Habitat for Humanity affiliates across Canada and among more than 3000 affiliates around the world.
Habitat for Humanity is an inclusive, non-profit, non-government organization. Through volunteer labour and donations of money and materials, Habitat works with families in need to build safe, decent and affordable housing. Our Core Values are: Housing for All, Humanity & Dignity, Partnership and Inclusiveness.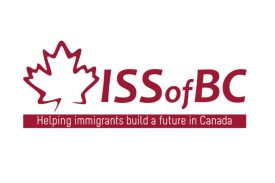 Immigrant Services Society of BC (ISSofBC)
ISSofBC are a non-profit organization that serves the settlement and integration needs of immigrants, refugees and new Canadians from all over the world. Since 1972, ISS of BC have been providing a variety of support services for immigrants and refugees to help them get settled, find careers and learn all they need to know about starting their new lives in Canada. Through our dedicated staff, volunteers and community partners, we provide settlement, education and employment services for over 25,000 clients every year.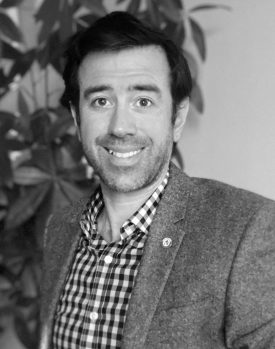 Ocean Wise
Table Captain: Scott Bohachyk
With a Bachelor of Education in Social studies and English from the University of Alberta, a Master of Development Practice with a specialization in Local Economic Development from the University of Waterloo, and a Master of Business Administration from Queen's University, Scott has dedicated his career to education, climate action, and building high-performing teams. Drawing from his previous experiences as an educator in Canada and the Middle East and as Director for the United Nations Association in Canada, Scott continues to further his understanding and application of best practices around behavioural science, experiential education pedagogy, and impact measurement at Ocean Wise. 
Scott's passion for the environment goes beyond his professional life as he's spent way too much time on his bike meandering around Vancouver, managing his house plants, and mapping out the next back country hike.  
Ocean Wise's Youth programs inspire and empower youth to take actions that will help protect and restore our oceans. Leading the Ocean Wise Youth team since 2019, Scott has spent his career seeking solutions to the complex environmental challenges of our present and future and believes empowering young people is one of the most important pieces of the puzzle. Ocean Wise's Youth initiative transforms the latest conservation research and solutions from Ocean Wise's other initiatives (Fisheries and Seafood, Ocean Free Plastics, Whales, Seaforestation and Changing Arctic), to create a wide range of student-centered and inquiry-based programs that allow young people to design their own solutions to the challenges we collectively face.
Ocean Wise Youth has grown to reach over 500,000 people per year, with approximately 75% of youth reporting an increase in awareness, and commitment to behaviour change, after their engagement with Ocean Wise. Scott and the team partner with like-minded organizations to reach new audiences and offer an "ocean lens" to other organizations' work.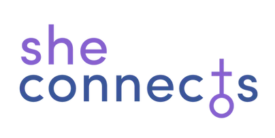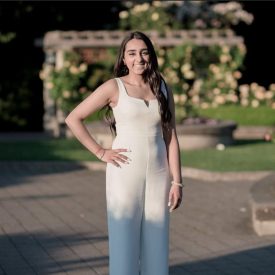 She Connects
Table Captain: Sharon Kular
Sharon Kular – Director of External and Mentor for She Connects.
Sharon has the opportunity to build meaningful connections with young females and share her experience to support and guide mentees through a pivotal stage in life. Sharon is a new graduate from Simon Fraser University with a major in Health Science and a minor in Gerontology. Sharon is passionate about helping others, mental health, self-love and women empowerment. She aims to support girls in her community to understand the importance of mental health and help radiate confidence within themselves.
She Connects is a non-profit organization that provides virtual/online mentorship to young women. Our main goal is to connect young women in high school with women mentors in their 20s, to foster thought-exchange, dialogues, and trusting relationships. She Connects provides a safe space for youth and allows them to speak to a mentor directly about anything they might need guidance or support on. Our mentors support mentees with the appropriate resources and tools for success and resiliency. With this mentorship program, we strive to uplift women and empower them to be the driving force in their own lives. She Connects started in 2019, and in 2021, we received an award from the United Nations Association for excellence in contributing towards the development of youth and the betterment of humanity. Our vision is to continuously build a nationwide community of young women who feel supported and empowered by our mentorship network. We aren't afraid to try new ideas, and leverage our young organization's structure to elevate our growth to build more relationships nationwide.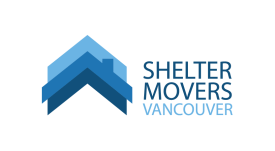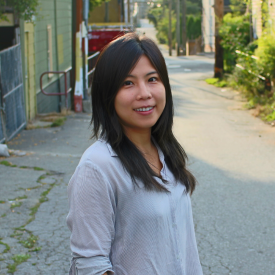 Ida Wang – Shelter Movers Vancouver's Chapter Director
Ida is Shelter Movers Vancouver's Chapter Director, which means that she supports various departments in day-to-day operations, capacity building, and sustainability planning. Besides local accountability, she also works collaboratively with national Functional Directors to comply with national standards and achieve annual targets. Ida joined Shelter Movers in 2021 after 6 years of work with various nonprofits and has experience in HR, management, and social housing. Shelter Movers is Ida's 22nd job! Reach out to Ida with general inquiries at [email protected]
Shelter Movers is a national, volunteer-powered charitable organization providing moving and storage services at no cost to individuals and families fleeing abuse.  Established in October 2018, the Vancouver chapter has over 250 amazing volunteers, many of which have been on board since the beginning and are growing every day. We have an incredible team and a great network of corporate and community partners, supporting more than 60 referring agencies across the Lower Mainland. Together, we ensure an immediate and lasting impact on survivors in the community.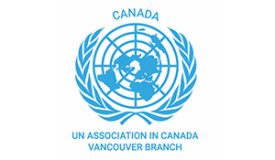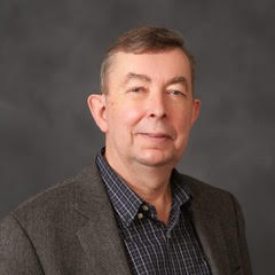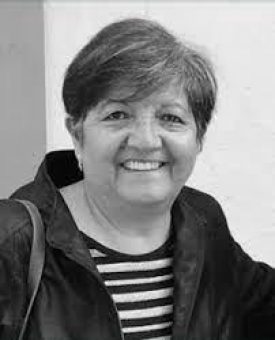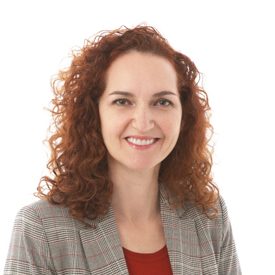 United Nations Associations in Canada - Vancouver
Table Captain: George Somerwill, Nora Sahatciu, Rosio Godomar
UNAC-V aims to inform, inspire and engage with people in Metro Vancouver through local partnerships, to accomplish the vital work of the UN. Some of the many issues UNAC-V addresses, include poverty, gender inequalities, human rights, cross-cultural understanding, environmental degradation and threats to peace and security. This is all brought together under the umbrella of the UN Sustainable Development Goals (SDGs). Our affairs are guided by our volunteer Board of Directors, who are responsible for advising local policy decisions, planning and implementing activities, and the management of general branch operations.
FORMER DIRECTOR OF COMMUNICATIONS
George is as Canadian former United Nations staff member who worked for the Department of Peacekeeping Operations (DPKO) in a number of peacekeeping and other UN operational areas from 1996-2011. His work took him to Angola, Iraq (the Oil-for-Food Program), Pakistan (with UNICEF), Ethiopia, Eritrea, Sudan and Liberia. George has a MA in Post-conflict Reconstruction and Development in York U, UK.
George started his career in the BBC Africa service and the CBC (As it Happens). As a journalist and producer, he travelled frequently to some of the world's worst trouble spots, including Ethiopia and Somalia. He also worked for CIDA and CARE Canada in Ottawa and Africa (Kenia and Zimbabwe) in communications and fundraising programming. He is currently an honorary member and past-President of the Vancouver Board of the UN Association in Canada (UNAC) and was on the board of MOSAIC, a Vancouver-based immigrant service organization, from 2015-2021.
Nora is a development practitioner with project management and sustainable development experience. Currently, she serves as a Sustainable Development Officer with the UN Regional Development Coordination Office for Europe and Central Asia, in Istanbul, Turkey. Prior to that she served as the Head of the UN Resident Coordinator's Office in Kosovo; a Project Manager with UNDP, UNOPS and World Vision International; Deputy Director of Center for Conflict Management-Partners Kosova as well as a consultant on sustainable development for different UN organizations globally and civil society (BCCIC) in Canada.

Nora worked in Western Balkans countries, Central Asia, Latin America, and Canada managing and facilitating strategic policy work in the humanitarian, peace-building and transitioning context, for institutions wishing to advance national and global development agendas.

Nora holds a Master's Degree in Economy of Culture from University of Rome, Tor Vergata, Italy; Specializations in Gender and sexuality studies from Dartmouth College, US and in Mediation from Partners for Democratic Change US/Kosovo; and a Master's in Architecture from University of Prishtina, Kosovo.

Nora serves as a Co-Vice Chair of the UN Association Canada, Vancouver; a Founder/Board Member of a family philanthropic "Foundation Salih and Isa Nushi" in Kosovo; and a Member of the Association of Kosovo Architects.
 Rosio was born in Peru and now, lives in Vancouver. She is a nutritionist and keen amateur photographer; She has worked with the UN World Food Program (WFP) for more than 20 years in humanitarian and emergency programs in Africa (Equatorial Guinea, Angola, Sudan, Ethiopia and Liberia) and the Middle East (Iraq) as well as South Asia (Pakistan and Afghanistan). She has studied nutrition in Peru and Germany and has an MSc in Human Nutrition from the Federal University of Rio da Janeiro, Brazil.

In 2013 Rosio started the "Educate Girls Network" (EGN) – initiative to sponsor girl students from underprivileged rural families in Liberia, West Africa to complete their higher education and become educators (www.educategirlsnetwork.org). This initiative was created based on the challenges facing African girls who want a higher education. From 2011 to 2017 Rosio worked as a food service supervisor with Fraser Health. Currently she is doing a volunteer job as mentor with MOSAIC Workplace Connections Program in Vancouver, supporting new immigrants and refugees in BC,. Rosio also volunteers with the United Nations Association in Canada (UNAC), Vancouver branch.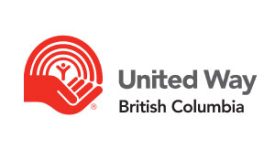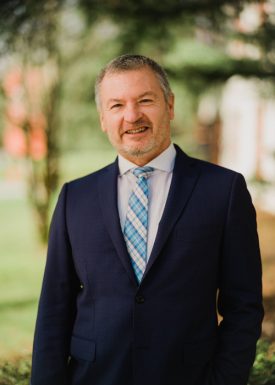 United Way
Table Captain: Michael McKnight
Michael McKnight, President & CEO, United Way British Columbia
Michael McKnight is a noted leader in the not-for-profit community and has dedicated his career to community service. As President and CEO of United Way British Columbia, Michael has led the organization in implementing an impact agenda focused on creating a healthy caring, and inclusive community. During this time, United Way has raised more than $500M to support services in British Columbia.
In 2021, Michael successfully led the amalgamation of six United Ways to form United Way British Columbia – the largest amalgamation in United Way's history. United Way British Columbia proudly works with communities in BC's Interior, Lower Mainland, and Central & Northern Vancouver Island, strengthening vital connections and supporting the delivery of social services to people in need.
In addition to his work with United Way, Michael has also been a director on numerous charitable organizations including having held the Vice Chair of the YMCA of Burlington-Hamilton and is co-chair of the Vancouver Fireworks Festival Society, which presents the world's largest annual offshore fireworks competition.
Michael's education has focused on social responsibility – with undergraduate degrees in social work and communications from Carlton and York Universities as well as a Masters of Management from McGill in Non Profit Management. He is also a certified corporate director.
Michael is proud to have raised his family in Ontario and British Columbia and made a difference in both communities.
As of July 1, 2021, six United Ways across the province have joined together to become United Way British Columbia – one organization, united to ensure communities in BC's Interior, Lower Mainland, and Central & Northern Vancouver Island thrive. 
More than ever before, BC communities need help addressing critical social issues. As a unified provincial organization we have consolidated our resources to respond to urgent needs in real-time in order to drive positive, lasting change in our local communities. 
The unified organization serves over 4 million British Columbians, delivering resources and support to the people who need it most. Our areas of focus include Urgent Response, Children & Youth, Seniors, Poverty, Mental Health, and Food Security.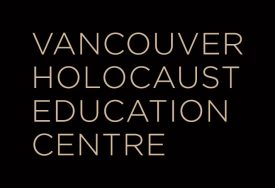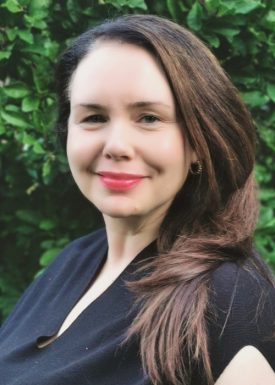 Vancouver Holocaust Education Centre
Table Captain: Nina Krieger
Nina Krieger – Executive Director
Nina Krieger is the Executive Director, and formerly the Education Director and Curator, of the Vancouver Holocaust Education Centre. Before joining the VHEC, Krieger developed educational initiatives at the Contemporary Art Gallery (Vancouver), the London Consortium Summer School at Tate Modern (London) and Artangel (London). She holds an honours degree in history from the University of British Columbia and a Master of Research degree in humanities & cultural studies from the London Consortium, a multi-disciplinary graduate program of the University of London, the Architectural Association, the Institute of Contemporary Arts and Tate. Nina is a member of the Canadian delegation to the International Holocaust Remembrance Alliance, past chair of the Memorials and Museums Working Group and current deputy chair of an IHRA project to develop recommended teaching guidelines on the persecution and genocide of the Roma.
The Vancouver Holocaust Education Centre (VHEC) is Western Canada's leading Holocaust museum, dedicated to the promotion of social justice and human rights. The VHEC engages more than 25,000 students each year with its teaching exhibitions and school programs, while providing educators with tools and opportunities to explore the history of the Holocaust within the framework of the provincial curriculum. The VHEC is the lead delivery organization in British Columbia for Holocaust commemorative programs, and maintains a museum collection and archives, Holocaust survivor testimony project, library, rare and special book collection, and resource centre.
More Table Captains information coming soon.